by Alejandro Jassan. All images courtesy.
WINNER WINNER CHICKEN DINNER! The New York Times suggests that if you win Wednesday's Powerball Jackpot–a whooping 1.5 billion dollars, yes BILLION–, you should take the annuity and grow your fortune over the next 30 years. Business Insider wants you to hire a tax attorney. However, if I were the lucky winner, I'd put my money down to support those who will build our culture into the future. Below is a list of the 10 artists I would start my collection with.
1. Eric Shaw
Eric Shaw creates geometric abstract paintings based on digitally manipulated gestures. His process requires digital sketching with the use of a smartphone app, later translated into the canvas by hand. His acrylic compositions consist of layering matte and glossy acrylics to to add depth and motion. Goodbye Ellsworth Kelly, and hello Eric Shaw!
2. Oso Parado
While his name remains a mystery to me, Oso Parado–which translates to "standing bear"–works with a variety of media that intersects some photography, sculpture, painting, along with some Star Wars and Emma Watson. While "appropriation" is such a boring word nowadays, it might be a word that comes to mind; however, Oso Parado rather regurgitates pop culture with a splash of Pepto Bismol. Check out his badass tumblr Fuck Contemporary Art. Friend request sent.
3. Kadar Brock
If magic is a real thing, this guy has the secret to get it. Hidden in his own memory, Kadar creates a reverse process of painting, where the image disappears under a long–and I would think exhausting–mechanism of sanding the paint off the canvas. The result are whimsical paintings that remind us that there is a whole story behind abstraction, perhaps one that should never be told.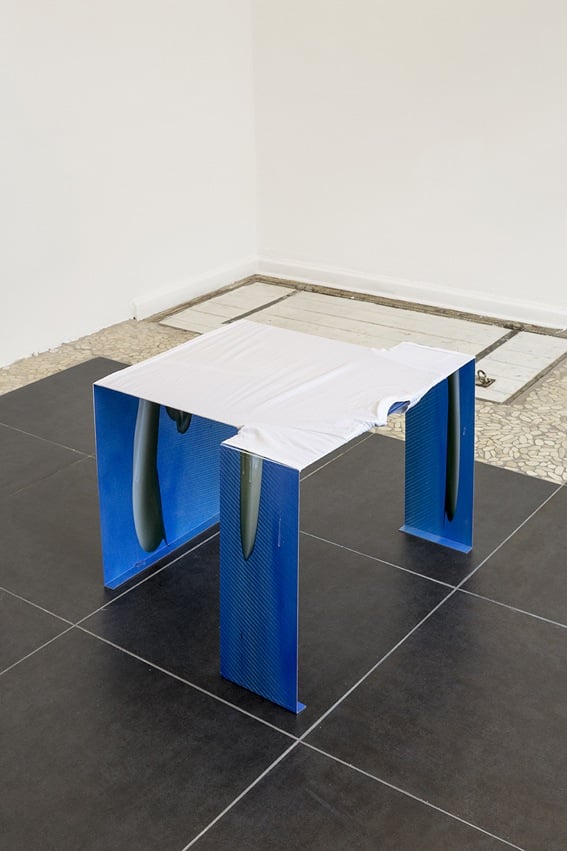 4. Sandra Vaka Olsen
2016 might as well be The Year of the Women, am I right? While ARTnews promised–and continues to deliver–that they will focus on expanding the presence of women artists, there are many hidden gems. My personal favorite is Sandra Vaka Olsen, who is particularly interested in the ambivalent relationship between the contemporary body and the constant surge of technological developments of increasingly invasive nature. Her conceptual approach in sculpture and photography explores how human perception, body and identity are altered in minute and almost undetectable ways via the digital realm, pharmaceutics and other technological improvements. Man, I feel like a woman!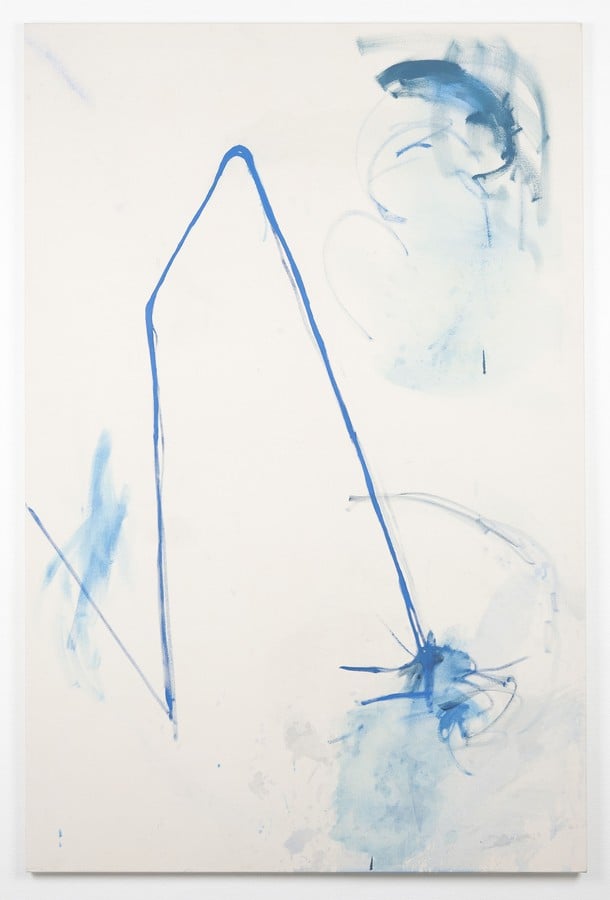 5. Kenneth Alme
During his recent solo show at Gether Contemporary, Kenneth Alme taught us that his works exist somewhere on the border between the abstract and the figurative. A characteristic blue is recurring in his work, presented as gestural brushstrokes or color blocks that divide the raw canvas into vibrant compositions. The picture plane often consists of sewn together layers of canvas held in place by rough stitches giving the works a very physical appearance.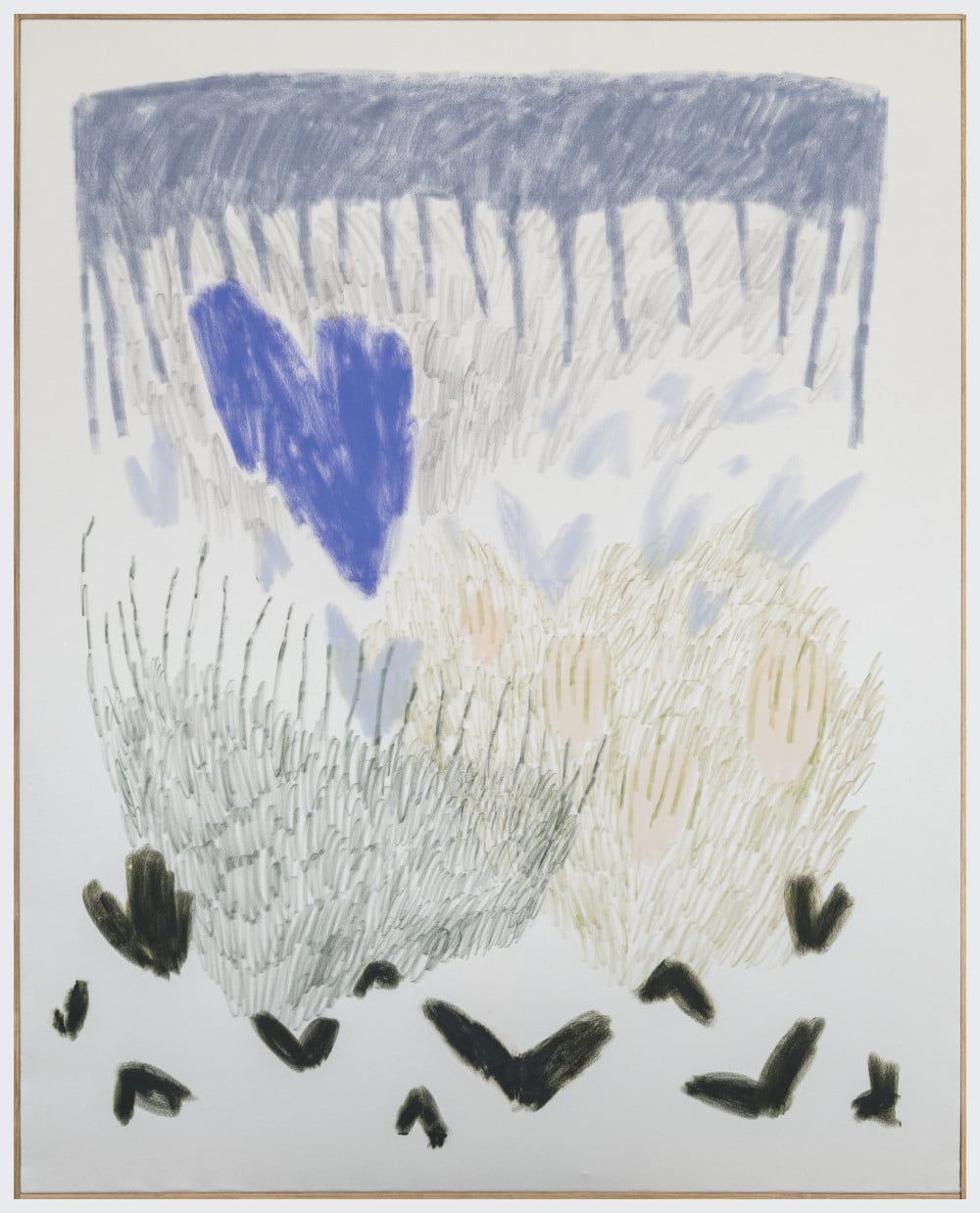 6. Larissa Lockshin
Her latest solo show at Johannes Vogt proved that her work is truly a prize. Her representative paintings over satin can seduce any collector, but only a few can get the prize. As Tunica magazine said it: "While Lockshin's practice might be restricted to painting, her choice of medium resists limitation. From colorful outbursts of wholesale printer ink, to crushed mica, acrylic, oil stick, latex paint, enamel, and chalk, her canvases contain a cacophony of sugary color. Incorporating a multitude of materials, she sheds the dated connotation that might accompany one material or another, allowing Lockshin to reach closer to her abstract objectives."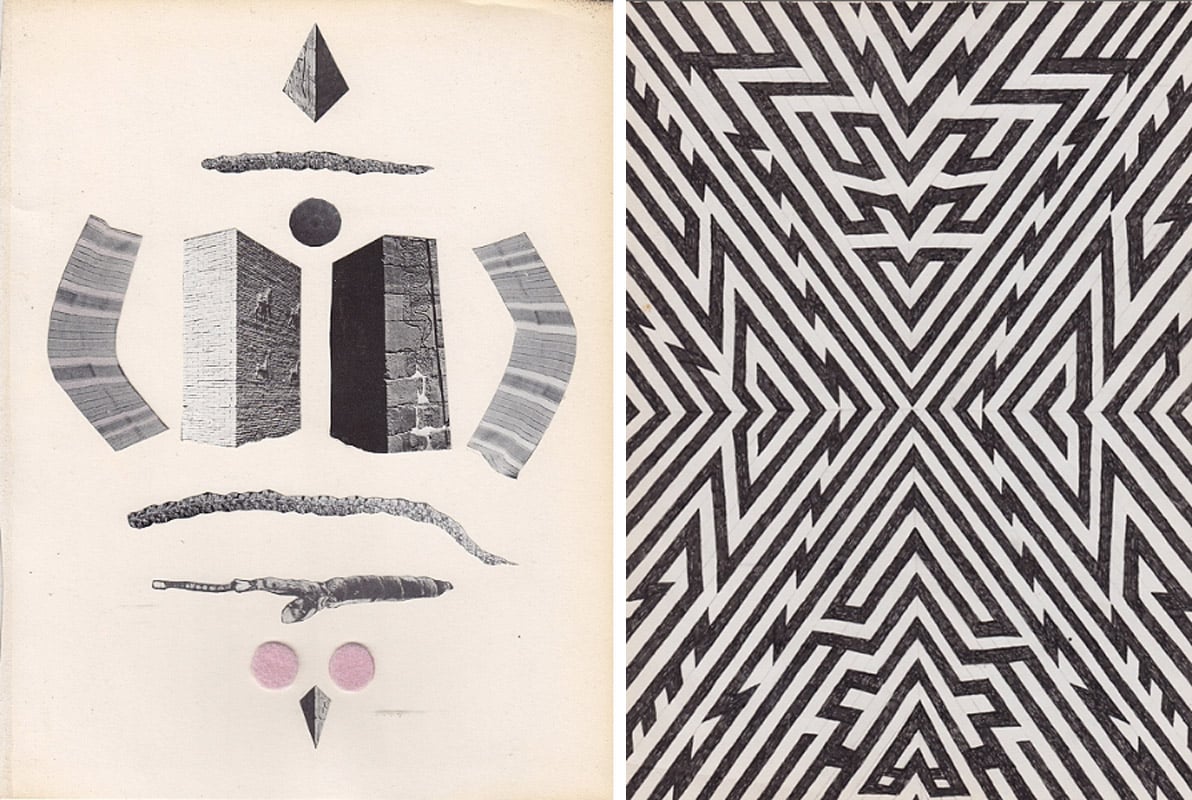 7. Matthew Craven
Let's take a moment to re-think the meaning of the word synesthesia– a condition in which one type of stimulation evokes the sensation of another, as when the hearing of a sound produces the visualization of a color. Now that is the exact reaction that Craven's work does to your body. His work brings archaeology into a contemporary context by collaging shapes, patterns, and colors, to create compositions that, if not ethnical, resemble the path left by a culture, or maybe one that is being created. Get your scissors ready to cut out those Vanity Fairs!
8. Dave Hardy
Dave Hardy assembles foam, cement, glass, wood and any number of materials, into nearly monochromatic sculptures that seem so fragile that you might consider locking your kids away. His last show at Regina Rex proved that sculpture is not dead, but actually in vogue. As Priscilla Frank from the Huffington Post asserted, "[Hardy's] exhibition seeks not only to demystify abstract art, then, but also consumption, a term that, despite its looming weirdly aura, can be combatted in the comforts of your home, and in the confines of your humble garbage bin."
9. Conor Backman
A personal favorite, Conor Backman is a hard one to label, as his work often oscillates between painting and sculpture, original and image, authentic and simulated, actual and illusory. As Backman explained during an interview with New American Paitings, "I am interested in trade as both practice and exchange. In terms of exchange, I have been thinking more about information exchange, rather than market exchange. For example, I have been making paintings recently that are framed behind grey Plexiglas, as a reference to a process that occurs on a computer screen. This framing device points to the exchange of information that happens between the documentation of the painting and its dissemination, but also limits the possibility of an accurate "on-screen" translation of the painted canvas." Last year Backman had two parallel solo shows at Retrospective in Hudson and James Fuentes in the LES.
10. Kate Steciw
Kate Steciw uses images sourced online to explore the reciprocal relationships between physical objects, digital representations, and the mechanisms of their distribution and display. Her work is currently included in The Hole's exhibition "Not A Photo" where she punks up photography with hanging sculpture in dibond, plexi and hardware.
Who would YOU collect if you had $1.5 billion?